Our Affiliates | Asia
With broad on-the-ground expertise and deep understanding of the regional contexts, our network is able to get to the root of problems and pave ideas and solutions for inclusive and sustainable growth of our global society.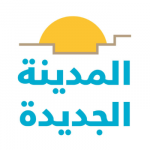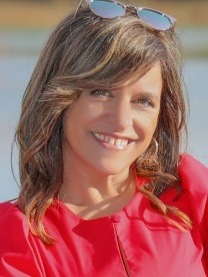 Rima Saikali
Al Madina Al Jadida
Editor in Chief
Middle East, Lebanon,
About
The pages of our magazine "Al Madina Al Jadida", the magazine of the Focolare movement, contribute to spreading the culture of universal brotherhood, and through its topics it highlights important values and urges to live it. It shares with its readers life experiences that give hope and the courage to go forward and it reaches families, youth people and persons involved in public affairs, etc… It is of interest to many people as it offers an open perspective on today's world. Its pages are rich in the field of dialogue, calling for unity and for living mutual love as we believe that we can build peace through our daily actions and lifestyle.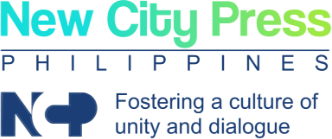 Romeo Pelayo Vital
New City Press
Managing Director
Philippines

About
New City Press Philippines (NCP-Ph) is one of the more than 20 publishing houses of the Focolare Movement spread all over the world. It is the home of the Focolare Publication in the Philippines. New City Press Philippines was established here in Manila in 1966 as the English edition of the Italian "Città Nuova" for Southeast Asia.
NCP-Ph publishes books on a variety of topics and a full-color monthly magazine, the New City Magazine. In publishing its books and magazine, New City Press Philippines aims at offering a view of the world from the perspective of unity – that unity that Jesus prayed for to the Father, "May they all be one" (Jn. 17:21).
New City Press books explore theological foundations for faith and spirituality, ecumenical and interreligious initiatives, and connections between religion and human identity, relationships, and culture. They also aim at being practical tools that share real-world examples of how people put the gospel into practice. New City Magazine on the other hand features articles and issues on the developments in interreligious and ecumenical dialogue, Gospel-based experiences, meditations and spirituality and it presents profiles and interviews of people who are making a difference in the fields of arts, economy, science, education medicine and cultural life. Every month the New City Magazine informs its readers about the contribution of the Focolare Movement to the realization of a united world.
New City Press Philippines, through New City Magazine, has been awarded for its contribution in promoting interreligious dialogue by local and international media commissions, like the Catholic Mass Media Award (CMMA) in the Philippines and the International Christian Organizations of Media (ICOM) based in Geneva, Switzerland.


Annabel D'Souza
Living City
Executive Coordinator
India

About
Living City is a newsletter for members and friends of the Focolare Movement in India, Sri Lanka and Nepal. It is published 4 times a year. The articles and experiences shared are inspired by the spirituality of unity and aim at fostering a lifestyle based on universal brotherhood and inter-religious dialogue.