The panel of our prolific jurors of industry leaders from our global network will have a perusal through the evaluation criteria and content provided by applicants online. Henceforth, they will examine the submissions and the short-listed ones will move on to the second screening.
Austin Kellerman
Sr. Director of Local Content Strategy at Nexstar Digital (US)
Read more
Kellerman works with hundreds of journalists across the largest local television company in the United States. In his role with Nexstar Media Group, he assists more than 100 local teams with the implementation of company-wide strategy, projects, and initiatives. Before serving in his current role, Kellerman spent 10 years as a News Director in Nexstar newsrooms in Little Rock, Arkansas, and Abilene, Texas. He also worked as a broadcast news producer in Dallas and Shreveport. He won national and regional awards for his work — including a regional Edward R. Murrow award for a community campaign called Victory Over Violence and a national award for a multi-day tour of the U.S.-Mexico border. His newsrooms have helped raise more than $300,000 for local charities in the communities they serve.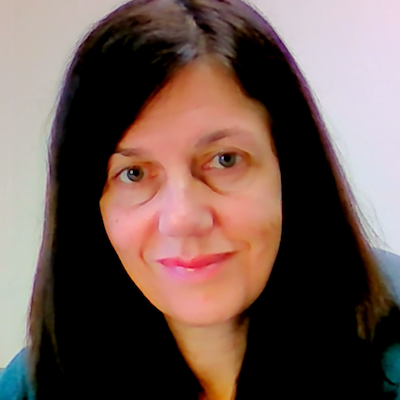 Susanne Janssen
Editor-in-chief
of Living City magazine (US)
Read more
Born in Bremen, Germany, Masters in science of communication and science of music, journalist and editor for German newspapers for 15 years, foreign correspondent for German and Swiss media in California, since 2015 editor-in-chief of Living City magazine located in Hyde Park, NY.
Her passion is to tell how people can change the world, even with small actions, and exploring how media can impact public opinion. She experienced how being truthful to her values and ethical standards was a boost, not an obstacle in her career. And she loves to pass on her passion for communication to young and future journalists.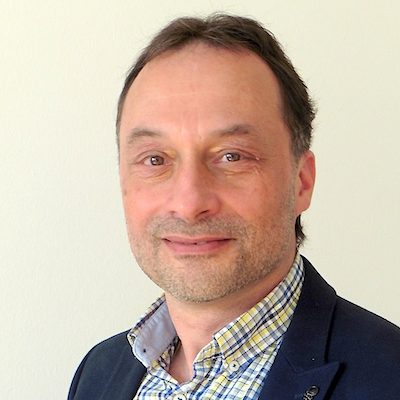 Clemens Behr
Editor at NEUE STADT, magazine of the Focolare Movement (Germany)
Read more
Journalist, born 1965 in Hannover/Germany, living in Vienna/Austria since 2020.
Studies of Ethnology and Science of Communication (Göttingen and London).
Main working esperiences:
– German Section of Vatican Radio in Rome, 3 years,
– Private Radio Stations in Saxony/Germany, for 7 ½ years,
– Actually editor at NEUE STADT in half time position, after having been editor-in-chief for 10 years, magazine of the Focolare Movement for Germany, Austria and the German speaking part of Switzerland.
University studies gave me the theoretical background for journalism while gaining practical experience through internships at newspapers, magazines, radio and television editorial offices. A two-year journalistic training laid the foundation for my twenty-five years of experience as a journalist.
As an editor in the German-language department of Vatican Radio, I worked on a quarter-hour daily news and a twenty-minutes magazine programme, also as chief of staff, selecting topics, attending press conferences, texting in different journalistic genres, translating and editing, conducting interviews, doing street surveys, digitally editing composed features, presenting news and conducting programmes "on air". The work as an editor at commercial radio stations in Saxony was similar, except that prepared radio reports had to be more concise and easily understandable. In my time as editor-in-chief of NEUE STADT, we elaborated a new concept concerning content and layout of the magazine. I am involved in the collaboration of more than 30 language editions of "Città Nuova/New City" which is a challenge as well as a very valuable enrichment for me.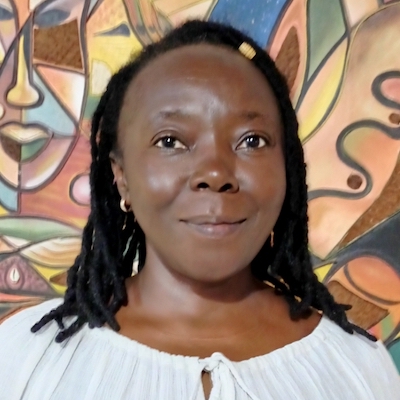 Liliane Mugombozi
Journalist, Lecturer in Communications (Cameroon)
Read more
Professional journalist, holder of a Bachelor of Arts in Communication Studies and a Master of Arts in Social Justice and Global Development, works with several magazines and NGOs in Africa.
Former director of New City Africa/ Nouvelle Cité Afrique, and lecturer in communications at Catholic University of Eastern Africa, Nairobi (Kenya).
Mugombozi is from Democratic Republic of Congo, she currently lives in Yaoundé (Cameroon).
Rev. Kyoichi Sugino
Board Member at Nuova Global Foundation (Japan)
Dickson Lim
Head of Philanthropy & Community Impact at UBS AG (Singapore)
Read more
Dickson is a seasoned and trusted Senior Philanthropy Advisor to prominent philanthropists across Asia, contributing award-winning, high-impact strategies and initiatives to establish their philanthropic legacies. Dickson spent more than 18 years serving in senior positions of, and thereafter advising leading non-profit organisations in the healthcare, education and social service sectors. Critical to their success are systemic solutions designed for strategic and innovative efficacy. Dickson regularly mentors the next generation of family successors and their foundations to invest in sustainable and scalable philanthropic programmes, to maximize impact at local, national and regional levels.
Prior to serving the non-profit sector, Dickson set up and led the Business Development team of a multinational group of companies with 10 offices across Asia. Over 10 years in the capacity, he developed strategic investments and joint ventures across Asia, and secured Asian exclusive distributorships from semiconductor equipment manufacturers in the US, Europe and Japan.
Dickson holds a Master of Technology Management from Griffith University, and Bachelor of Engineering (Mechanical) from National University of Singapore, majoring in Automation and Design. He is also a qualified Trust and Estate Practitioner (TEP), and holds a Diploma in International Trust Management from the Society of Trust and Estate Practitioners (STEP). Dickson is a very present father of 4 children, and an active volunteer in various charities and religious organisations for over 35 years. With a keen eye on charity governance, he serves on Singapore Charity Council's judging panel of the Charity Governance Awards.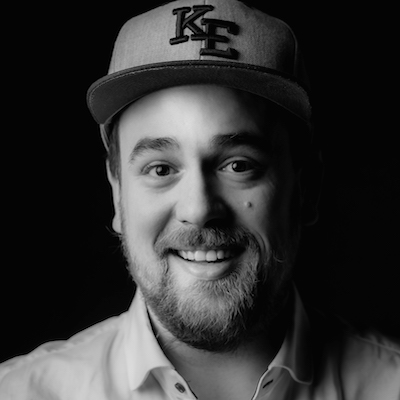 Štefan Hric
Managing Partner and Shareholder at CREATIVE PRO (Slovakia)
Read more
"I create experiences.
Experiences change people
…and people change the world"
Stefan Hric is a creative leader who built the most internationally awarded Slovak event & live communication agency CREATIVE PRO Košice.
Stefan is the creator of live and virtual events, which are annually awarded at world competitions. He is known for his authentic communication campaigns and events that reflect the client/brand culture and carry a strong message.
He studied at VŠMU – Academy of Performing Arts in Bratislava, held many positions from business, media, marketing and communication. As a dramaturge and director Stefan was involved in many television and live projects. From 2014, together with Stefan Kozak, started building the CREATIVE PRO Košice branch.
His big theme is responsible business. Stefan develops ideas and projects whose goal is the responsible approach of events (for instance zero-waste) and social programs. One of the most successful projects is Dorka Bags, where socially dependent mothers from crisis centers sew bags from event banners.
Stefan is also the co-founder and managing director of CREATIVE PROSPECTIVE, with focus on digital event gadgets and aspires to become a leader for event entertainment.
CREATIVE PRO is a proud member of 27Names, the network of live communication agencies across Europe.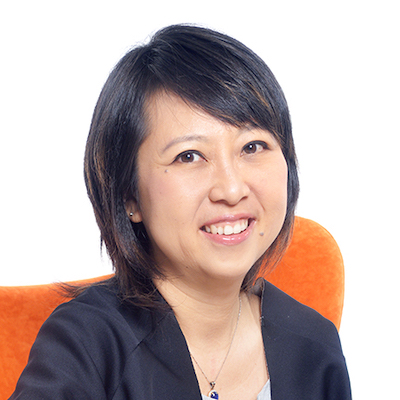 Chee Su Eing
Founder and Director of D'Perception (Singapore)
Read more
"Life is like a movement, as space is filled with lives."
Su Eing is the Founder and Director of D'Perception Pte Ltd, a group of companies which specialises in the built environment. She is also the founder and Managing Director of D'Perception Ritz Pte Ltd, a multidisciplinary design company which specializes in Strategies and Interior Design spanning across Residential Developments and Hospitality and other Commercial projects. With more than 30 years of experience in the Built Environment as well as Interior Architecture Consultancy and Contract works for Residential, Hospitality, Healthcare and Corporate projects under her belt, Su Eing works closely with her clients to deliver solutions that meld lifestyle, form and function.
Led by Su Eing, her team has implemented strategies that transform clients' spaces through a human-centric approach. The outcome is more than aesthetics, adding value to the organisations' workflow and enhancing the users' needs. Many of these projects have been honored and accorded awards such as Singapore Design Awards, Singapore Good Design (SG Mark), as well as BLT Built Design Awards (London) and OPAL (Outstanding Property Award London).
In the role of advocacy for sustainability and design as a discipline, Su Eing serves as the
President at the Design Business Chamber Singapore. In this regard, she has been invited
as speaker and/or judge at various design events in the region.
As a strong proponent of giving back to the society, Su Eing also served as a committee
member of Project Spring Winter Project at St John's-St Margaret's Church where she was
actively involved in advising the design aspects of the $40 million Childcare & ElderCare facility.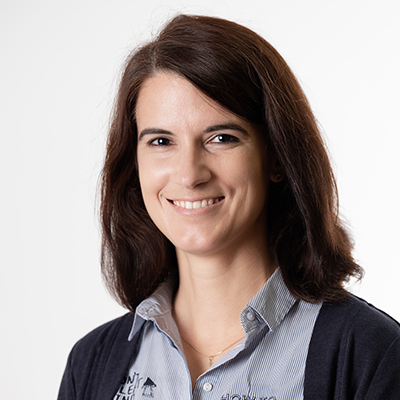 Zuzana Turlíková
Designer, Researcher and Consultant (Slovakia)
Read more
With a background in Product Design and Team Leadership, her professional career is built upon 3 pillars: education, design projects with added value and public spaces.
Being an Assistant Professor at the Faculty of Architecture and Design at Slovak University of Technology in Bratislava, she is leading a Design Studio for first-year students. She introduces them into the design process focusing on the development of their both hard- as well as soft-skills. She also serves as a Deputy for International Relations and PR at Faculty of Architecture and Design of the Slovak University of Technology.
Her research area includes the identification of new approaches into design education which resulted in co-creation of an updated study program Design at FAD STU in the ongoing accreditation period. She is a holder of several patents and design awards.
With this purpose, during 10+ years of experience in the field of design and education, she has shaped the lives of a new generation of designers, SMEs, NGOs, and her municipality.
Annabel De Souza
Communications professional (India)
Read more
De Souza has over 12 years of experience in the field of journalism, mass media, and communications. Her career choices have been defined by the 3Cs – curiosity, creativity, and clarity. She studied Math and Life Sciences at University because curious about the natural world. Her science education combined with her innate abilities in written communications opened an internship opportunity at Network 18, one of India's biggest media houses, and there has been no looking back ever since. She spent nearly three years at Network 18 writing about India's small-scale manufacturing industry and startup ecosystem. After that, she spent the next seven years at the Times of India, another heritage newspaper in India, writing about affordable housing, sustainable development, women's finance, etc. Now she works as Content Head in the trade fairs industry where she is building a multimedia platform for knowledge and ideas exchange among large and small companies, as well as government and civil society.
In the tech-driven society she is more convinced than ever about the power and potential of human communication. She strives to keep all her communications factual, with diverse voices and perspectives, and with a clear sense of purpose and mission. She has also had the opportunity to train in audiovisual storytelling with Focolare's Collegamento production team in Italy, Brazil, and the Philippines. With the increasing threats of fake news and polarization, the world needs more well-trained communications professionals with clear conscience and sharp minds.
Candela Copparoni Caballo
Journalist at Città Nuova Editorial Group (Italy / Argentina)
Read more
Born in Argentina, at the age of 6 she moved with her family to Spain, where she grew up. She studied an undergraduate degree in Journalism at the University of Valencia, with an Erasmus period on Media and Communications at the University of Newcastle in the UK. Currently she writes for the magazine and newspaper Città Nuova in Rome, and collaborates with the Migrants and Refugees Section of the Holy See in the communication area.
She studied a double degree in Migrations and Inter-Mediterranean Mediation at the Ca'Foscari University of Venice and Paul Valéry of Montpellier, with a complementary training at the Moulay Ismaïl University of Meknès. She has taken part in the Migrant Workers Committee at the United Nations High Commissioner for Human Rights (UNHCHR) in Geneva. Furthermore, she has trained at the UNICEF Comité Comunitat Valenciana press office, Rome Reports TV Agency, TV Mediterráneo, Levante TV and 97.7 La Radio. Her experience as a young, journalist woman has been published in the book Comunicar i marcar la diferència, testimonis de joves periodistes valencianes (Communicating and making a difference, testimonies of young Valencian journalists), published by Publicacions de la Universitat de València (PUV).
Josep Bofill
Editor in Chief at Ciutat Nova (Spain – Barcelona)
Read more
Born (1962) and living in Catalonia (Spain), he's spent most of his professional career in education, both as teacher and board member of various schools. He's always worked with the aim of helping organizations to fulfill their mission, finding creative and realistic ways to walk in this direction.
Having collaborated with Ciutat Nova and Ciudad Nueva for almost 30 years, he started working professionally for Ciutat Nova in 2010, and he's been the editor-in-chief for the last 7 years, leading its rebranding process.
Curiosity is his driving force in journalism, and, whe it comes to business, his passion is making dreams come true. He holds a degree in Teacher Education and another in English Philology.
Jose Calumpiano Aranas
Editor-in-Chief at New City Magazine Philippines
Read more
Jose Calumpiano Aranas is the editor-in-chief of New City Magazine Philippines.
He has been the recipient of the former Geneva-based Union Catholique Internazionale Presse (UCIP) International Journalism Award for Interreligious Dialogue in 2010 and the Geneva-based International Christian Organization Award (ICOM) International Journalism Award for Inter-religious Dialogue in 2013. He received the 2019 Cardinal Sin Catholic Book Award for Children's Category with his Children's Story Book "Why is there an Elephant in My Christmas Manger?" from the Asian Catholic Communicators, Inc.
He has been a journalist for 20 years and has conducted various journalism workshops and media congresses in the past 12 years. He has covered various historical events like Papal Visits, natural disasters, and the war in the Southern Philippines. He had interviewed personalities working for peace and social justice.
He had his bachelor's degree in philosophy and master's in theology from San Carlos Seminary and Graduate School of Theology in Manila (1990-1996). He did further studies in Istituto Mystici Corporis in Loppiano, Italy (2003-2004) and Centre de Recontre in Montet, Switzerland (2004-2005).
He serves as formator and educator of youths in the culture of unity and universal brotherhood: Mariapolis Peace, Tagaytay, Philippines (2008-2019); Montet, Switzerland (2019-2020 and Loppiano, Italy ( 2020-up to present).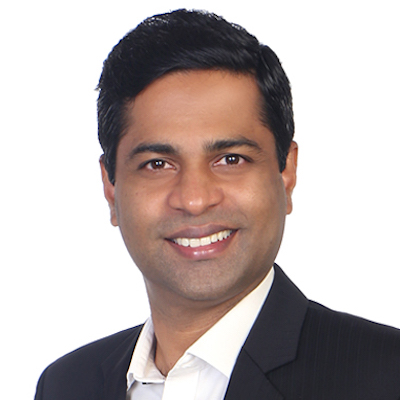 Karthik Karkal
Head of Strategy and Planning at SM Smart City Infrastructure and Development Corporation (Philippines/Singapore)
Read more
Karthik is a city planning and design expert who has shaped the future of many developments around the world. His deep insights into the development process convert into value addition to the projects giving them a competitive edge in the market and ensuring financial and environmental resilience.
He has 20 years of comprehensive experience handling projects in various sectors & scale in different geographies of the world. His corporate expertise includes P&L management, office management, business development, involvement in corporation wide strategic initiatives, stakeholder management and representing companies in major public forums.
In his current role as the Head of Strategy and Planning, he leads the long term strategy and short to medium term plans of integrated developments of all the reclamation projects in the corporation's portfolio. He reports to the business unit head and directly coordinates with the principals, having a team budget responsibility of US$6.35 billion for one current project out of six.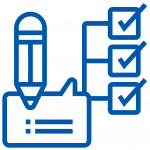 Creativity and originality of concept to bring about unity / dialogue / reconciliation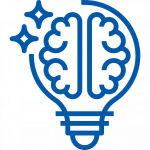 Quality of editorial content for unity / dialogue / reconciliation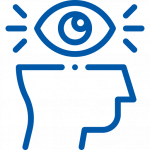 Quality of the visual concept & design to inspire unity / dialogue / reconciliation
Demonstrate sensitivity to the sentiments or context related to local identity and inclusion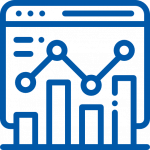 Demonstrate with statistics the impact of your content
Composition of the
Global Panel of Jurors

Board members of Nuova Global Foundation
Editors of the affiliates in the network
Relevant persons of influence
Relevant media and communication experts.
Jurors get nominated and announced on social media.
Jurors get the juror's manual of the UNITY Mark Award.
The Award Committee divides the jurors into commissions by award categories and assigns them respective roles on the judgify.me platform.
After the closing date the Award Committee checks the formal aspects of the submissions and enables the jurors access to the award submissions including annexes.
In the first round the jurors individually evaluate the eligibility of submissions creating a shortlist.
In the second round the jurors perform a detailed scoring and if necessary, interview the shortlisted submissions – this may be done in person or online.
Based on the outcome of the detailed scoring, jurors decide on the winners in respective categories and hand over the results to the Award Committee.